Planning for long-term care is crucial. There's not a "one size fits all" solution for each person or family, but a plan should be put in place ahead of time to protect your family, income, and assets. Planning ahead instead of crisis planning reduces stress and the disruption of your retirement plan.
Long-term care (LTC) insurance is an important piece to consider in the planning process. It can provide great savings and support for the family. It provides a tax-free stream of income to help pay for care costs that are generally not covered by medical insurance, Medicare or Medicaid.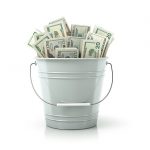 Here are some of the most common questions we get about LTC Insurance:
What Does LTC Insurance Typically Cover?
Unskilled care which includes non-medical assistance with activities of daily living such as transferring, toileting, bathing, dressing, eating, and continence. It also typically covers skilled nursing care, therapy care, homemaker services, care coordination, home modifications, respite care, and bed reservation.
Where Can You Receive Care With LTC Insurance?
Most plans today are comprehensive and allow you to receive care in a variety of settings including your home, adult day care, assisted living, nursing homes, hospice, special care facilities, adult family homes, and continuing care retirement communities.
Why Should You Buy LTC Insurance?
There are many reasons, but the main ones are to protect you and your family from the financial, physical, mental, and emotional burdens of an LTC situation. It gives you the ability to stay in control of your care options, provides professional services like care coordination, case managers and claims specialists. It reduces tax consequences so you don't have to convert your assets to income, and it also provides asset protection so that all of your other funds aren't at risk.
When is the Best Time to Buy LTC Insurance?
When you're healthy and younger. You'll have more options and it will be less expensive when you are healthier and younger. This doesn't mean you won't be able to get coverage if you waited until you are in your 60s or 70s, unless you have substantial health issues, but it will be more expensive and your options will likely be limited or you may not even be insurable.
How Much is LTC Insurance?
That all depends on your age, health, marital status, type of plan, monthly benefit, benefit period, and other factors. I'll be able to give you quotes after we have a conversation and go through your personal situation and health history. The goal is to create a policy that is meaningful and affordable for YOU and that's going to look different for each person.
How Can You Pay for LTC Insurance?
There are many ways to fund a plan depending upon the type of plan, but you can use things like your income, savings, HSA, retirement accounts like a 401k or IRA, and cash value that you have in a permanent life insurance policy.
The Bottom Line
Long-term care insurance provides valuable benefits to the person needing care and their family.