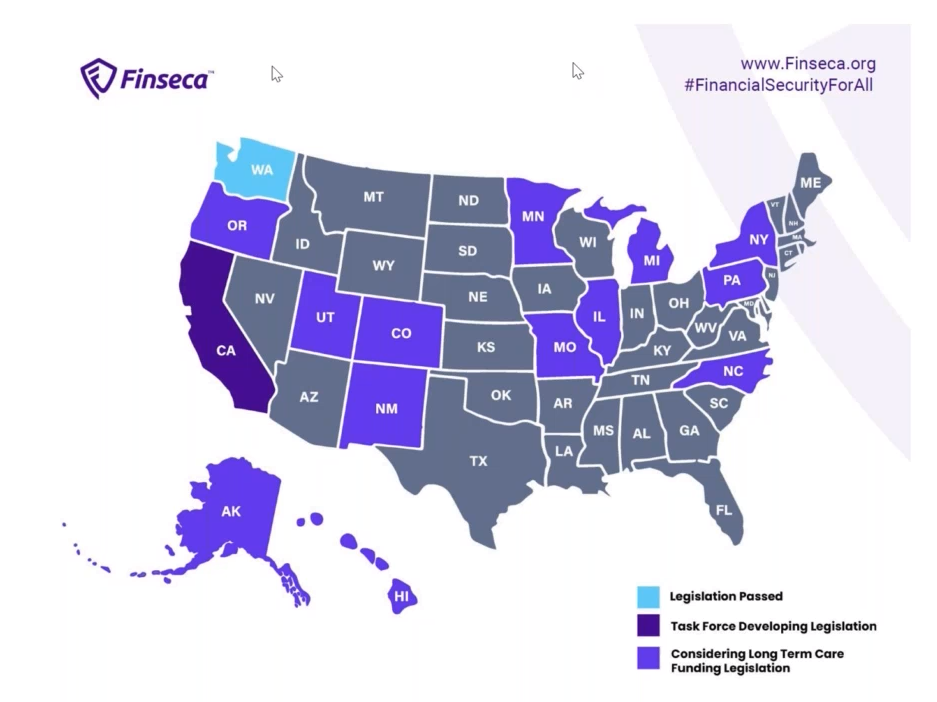 Will Other States Enforce a LTC Payroll Tax?
There are over a dozen states looking into a payroll tax to fund long-term care like Washington state did. Click here to read about WA's payroll tax for WA Cares Fund.

Washington gave residents a short window to opt-out of the tax if they had their own LTC insurance (LTCi) policy.

Will other states also allow an opt-out window? We don't know, but we doubt it.

If they don't allow an opt-out window, this means residents who don't have an LTCi policy at the time legislation is passed and in effect, will have to pay the tax.

What Should You Do?
If you know someone who lives in one of these states that's considering legislation, what should you do? If you don't have an LTCi policy, consider LTC planning now, NOT just to avoid the tax, but because LTC planning is important. Your family and finances are too important to not have an LTC plan. The older and unhealthier you are, the more expensive and the fewer LTCi options are available.
The Bottom Line
Since Washington created the first payroll tax for long-term care, other states are also considering something similar. Need help navigating this process? We can help.