If you're looking into long-term care insurance, you may not know where to start.
Here are 6 tips for choosing an excellent LTC insurance agent:
1. Is the agent "independent"?
Do they represent multiple insurance companies and have many options or do they only represent one company? A "captive" agent represents one company and they can't sell other companies' policies. Ask them if they offer traditional, hybrid policies, and life policies with LTC riders? Do they have short-term care insurance and home care plans if you don't qualify for LTC insurance? Do they have reimbursement and cash indemnity options? Do they have annual pay, limited pay, and single pay options? If they only offer or show you one type of LTC insurance, find someone else that offers you all the options and will educate you on the differences.
2. Does the agent ask you the right questions and listen well?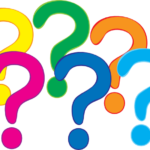 An excellent LTC insurance agent will ask you about your personal health up front before giving you any quotes. If they don't, you won't get an accurate quote or have a realistic idea which products you'll health qualify for. They should also ask you about your family, your job or business, your financial situation (including budget), your family health history, when you plan to retire, and if you've witnessed or experienced long-term care situations in your family. They should listen to your needs, concerns, and wants.
3. Does the agent have expertise and experience in long-term care planning?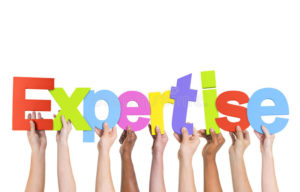 Look for an agent who specializes in long-term care insurance, not one who dabbles in it. You want them to know the different companies, options, and variations in policies. An agent who has invested their time, effort, and money into getting extra education by obtaining the CLTC designation (Certified Long-Term Care Insurance Specialist) and LTC Partnership training is a good start.
Traditional LTC insurance is the only type of LTC insurance that is Partnership qualified. A Partnership plan allows you to disregard assets when applying for Medicaid. If your agent has this additional training (which requires 8 hours initially and then 4 hours every 2 years), it means they offer their clients different LTC insurance options and they're able to sell traditional policies. If they don't have the Partnership training, they likely will try to sell you a chronic illness rider on a life insurance policy. These should NOT be used if your primary concern is long-term care.  These riders accelerate the death benefit and often only accelerate a portion of the death benefit if they meet the eligibility requirements.
4. Is the agent focused on educating and guiding you throughout the process?
Is the agent "salesy" and trying to push you into a particular product or are they advising you on your options? An excellent agent will educate and guide you throughout the process. They will present realistic options to you without being pushy and without having a bias toward one type of LTC insurance solution. There are different solutions to choose from and each are unique and valuable in their own way.
5. How does the agent get compensated?
If the agent won't discuss your long-term care needs and provide you a quote for free, then look for someone else. They shouldn't pressure you to complete an application after the first meeting. The agent should also be willing to share how they are compensated for the sale.
6. Does the agent seem to be honest and reliable?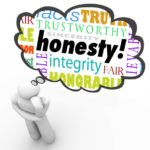 You want your agent to be trustworthy and dependable. How is their follow-up? What do their clients say about them? Read reviews! Are their clients pleased with their experiences? Do they provide excellent service?
The Bottom Line
Buying LTC insurance is a big decision and not all insurance agents are qualified to design the best long-term care insurance solution for you. An excellent agent will be honest, ask the right questions, lead with education, address your concerns, present multiple options, and design a policy that fits your situation. The policy should be meaningful, affordable, and funded efficiently.