Long-Term Care is the personal assistance you need throughout the day when your health is compromised to help maintain your quality of life. A need for long-term care (LTC) may result from an accident, illness, stroke, aging, or other chronic health conditions. If you need care for at least 90 days, it's considered "long" term.
Non-medical care
Most LTC is NOT medical care, rather it's unskilled care, also known as custodial care. Custodial care refers to providing care for personal tasks of everyday life, also referred to as Activities of Daily Living (ADLs) which include transferring, toileting, bathing, dressing, eating and continence. If someone has a cognitive impairment like Alzheimer's, and they require supervision, this is also considered long-term care.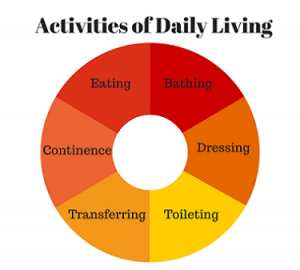 Other LTC services include Instrumental Activities of Daily Living (IADLs). These are things like light housework, managing money, taking medication, preparing and cleaning up after meals, grocery or clothes shopping, using the phone, and caring for pets.
Traditional medical care is for acute care with the goal of getting back to normal or curing an illness.
Unlike traditional medical care, the goal of LTC is NOT to cure an illness or condition, but to help maintain an optimal level of functioning on a day-to-day basis.
Location of care
People can receive LTC services in a variety of settings including at home or in a facility. Most people start their LTC journey at home and receive LTC services in their home, as opposed to a facility.
Medical insurance, Medicare, and Medicaid
Traditional medical insurance does NOT pay for LTC. Medicare does NOT cover custodial care and only covers short stays (under 101 days) in a skilled nursing facility. Medicaid is only available for people who have very little assets and income.
Long-term care insurance
Long-term care insurance helps pay for LTC expenses by providing a tax-free stream of income. Think of it as a bucket of money that you can use to pay for care.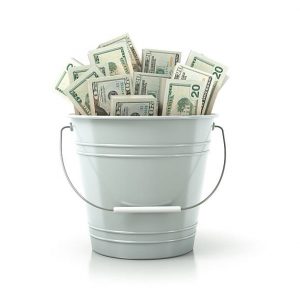 Most LTC insurance dollars that are paid out are used for custodial care. Most policies sold today also pay for skilled care, therapy care, homemaker services, care coordination, caregiver training, bed reservation, and respite care.
The Bottom Line
Long-term care refers to the assistance a person needs throughout the day when their health is compromised, and care can be received in a variety of settings.